Responsive Website Developed for EV Chargers Direct
Details
Compay Name: EV Chargers Direct
Date: Jan 2018
Website: evchargersdirect.co.uk
With all our increasing concerns regarding the impact of diesel and petrol vehicles on the environment, we were delighted when a local business startup, EV Chargers, contacted us.  They wanted to discuss a creating responsive website for their new venture, an electric vehicle charging equipment shop.
The Responsive Website
 EV Chargers Direct  is a supplier and installer of electrical vehicle charging equipment.   EV Chargers Direct wanted a responsive website which would which would demonstrate how easy the electric vehicle charging process is to potential customer. The website would also advertise grant opportunities to potential customers. They also wanted a one stop shop where customers could purchase charging accessories for their electric vehicles.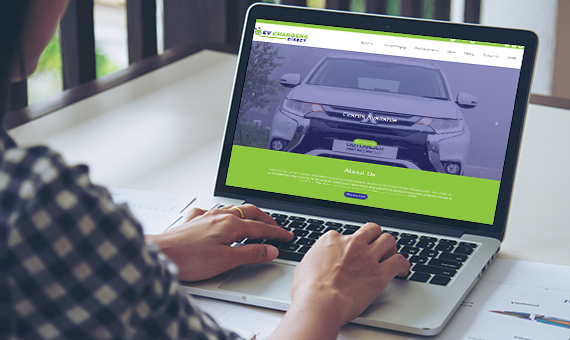 Creating the EV Chargers responsive website
We created a responsive website which explains how easy the Electric Vehicle charging process is. We also created a short video for the website which demonstrates how to charge an electric vehicle.
Grant Eligibility Questionnaire
We tailor made a Grant Eligibility Questionnaire.  This enables electric vehicle owners to check if they are eligible for a home charging unit grant. The potential customer answers a series of short questions which assess their eligibility. Then if they are successful they can request a call back from EV Chargers Direct, simply by clicking a button.
Finally, we developed an online shopping portal.  So EV Chargers' customers can purchase, cables, accessories and charging points. The portal was developed using Shopify.  As as result the portal is easy for the team at EV Chargers to update and their customers to purchase the EV accessories.