Gold Line Pet Foods "Build a brand" web portal
Details
Compay Name: Gold Line Pet Foods
Date: Jan 2018
Website: goldline-petfoods.com
Gold Line Feeds have been innovators in the manufacture of animal feed for more than 80 years. They created Gold Line, a subsidiary that offered white-labelled food for dogs, more than 20 years ago. The introduction of the Gold Line web portal revolutionised their white-labeling process, streamlining operations, and driving significant sales growth.
Overview
Gold Line Feeds took a pioneering step over 20 years ago when they introduced Gold Line, a subsidiary specialising in white-label food for working dogs. However, despite its success, the packaging was basic and ordering process called for modernisation to further boost sales and reach a broader clientele.
Our Approach
In 2018, Gold Line Feeds made a strategic decision to expand Gold Line's offerings into the wider pet food market while simultaneously automating the white-labeling process. This meant they needed a user-friendly website where existing and prospective clients could log on and easily build their own brand of dog food; create new, eye-catching labels and submit orders quickly and efficiently.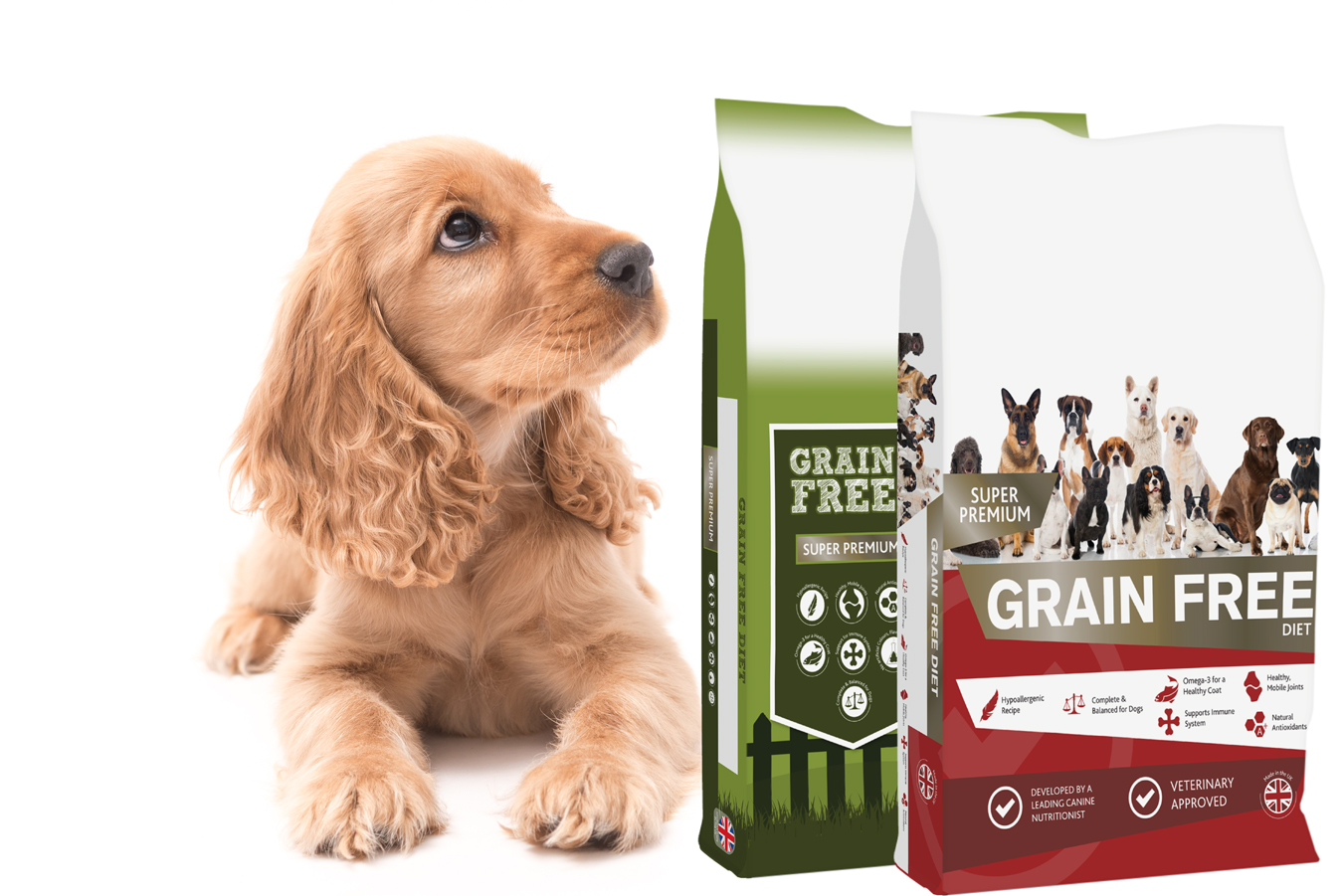 Haywyre was entrusted with the task of designing and building this cutting-edge web portal, cementing their partnership with Gold Line Feeds and embarking on an exciting journey towards revolutionising the pet food industry.
The Gold Line web portal
The new Gold Line web portal had to be as easy to use as possible for clients in pet stores, garden centres, farm shops and other retail outlets who wanted to build their own brand using Dodson & Horrell's globally-recognised dog food. Gold Line wanted clients to be able to create attention-grabbing labels that would help them generate more sales by competing with the leading brands on the shelves. The 'build your own brand' application had to be linked to the Dodson & Horrell enterprise management system so that the team could receive the label designs, fulfil and despatch the order in just a few working days.
Haywyre created a responsive website that guided the user through the whole process in as little as 10 minutes. With a wide selection of 25 canine diets available in various grades and categories, clients can easily choose the perfect fit for their brand. The details are securely stored in the client's online account, streamlining the re-ordering process for quick and hassle-free transactions.
THE OUTCOME
The all-new portal offers clients a streamlined and time-saving experience, simplifying the design and ordering process with unparalleled ease and flexibility.
Since its launch, Gold Line witnessed a significant surge in sales from both new and loyal customers. The fully-automated white-label creation process seamlessly integrates with back-office systems, resulting in enhanced efficiency and improved operations for employees. With the new portal in place, customers can now enjoy a hassle-free and expedited ordering experience, making it an invaluable asset for Gold Line's continued growth and success.
Recommendations
Jimmy Ireland, marketing manager for Dodson & Horrell, said:
"Haywyre are a proactive team of developers who cherish taking on innovative ideas and turning them into reality. In a short space of time they got under the skin of our industry to understand our products and how we can effectively bring them to market via e-platforms. The new trade portal has made the order process more efficient, and now allows us to easily upsell to our customers. Haywyre's 'can-do' attitude is unparalleled, in my experience, and I would have no hesitation in recommending them to peers – and have done."